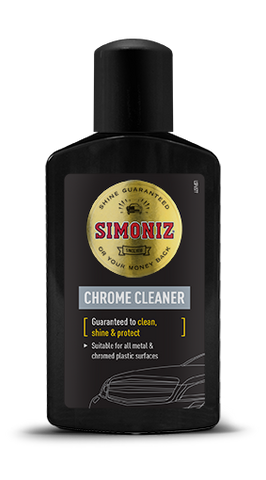 Simoniz Chrome Cleaner | SAPP0090A
£4.56
About Simoniz Chrome Cleaner SAPP0090A 200ml
Get cleaner, shinier chrome surfaces with Simoniz Chrome Cleaner. It removes dirt and marks to restore shine, and also protects the surface against rust. It can be used on all metal finishes and also on chromed plastic finishes.
Guaranteed to clean, protect and shine
Suitable for all metal finishes
Suitable for all chromed plastic finishes
Protects against rust
Get shinier chrome surfaces today with Simoniz Chrome Cleaner.