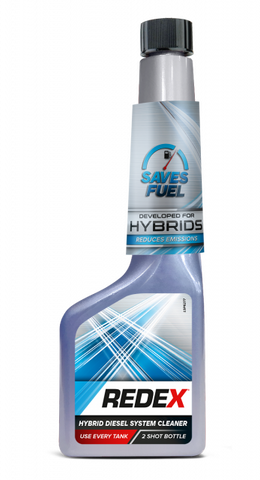 Redex Diesel Hybrid Fuel System Cleaner
£7.76
What is Hybrid Diesel System Cleaner?
As a hybrid driver, you want to keep your emissions low and save fuel when you're using your engine. That's why we've developed Redex Hybrid for today's modern diesel hybrid cars.
As the UK's number one fuel additive, we are always adapting to meet the needs of today's vehicles which is why we have launched the first fuel additive specially formulated for hybrid engine technology.
Redex Hybrid Diesel System Cleaner removes harmful deposits that build up in the fuel system, leading to fuel savings and reduced emissions, to help you save money as you drive.
Formula designed specifically for diesel hybrid vehicles.
Cleans fuel system
Reduces emissions
Restores engine performance
Improves the life of your engine