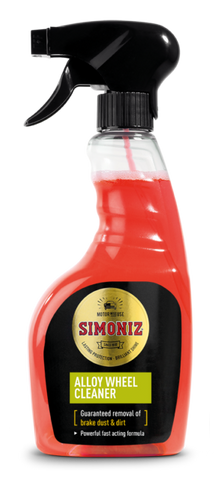 Simoniz Alloy Wheel Cleaner
£4.56
What is Alloy Wheel Cleaner SAPP089A?
Alloys and wheels need special attention. As the closest part of the car to the road they attract dirt, road grime and brake dust. Simoniz Alloy Wheel Cleaner has been developed in the lab and tested on the road for easy removal of dirt to help you achieve clean alloys quickly. It's suitable for all alloy wheels, so you can use it with confidence, and it sprays on easily to keep your alloys clean and shiny.
Alloy Wheel Cleaner is part of our dedicated wheel range, providing you with everything you need to keep your wheels looking their best.
Guaranteed removal of brake dust and dirt
Powerful formula
Fast acting
Get cleaner wheels today with Simoniz Alloy Wheel Cleaner.