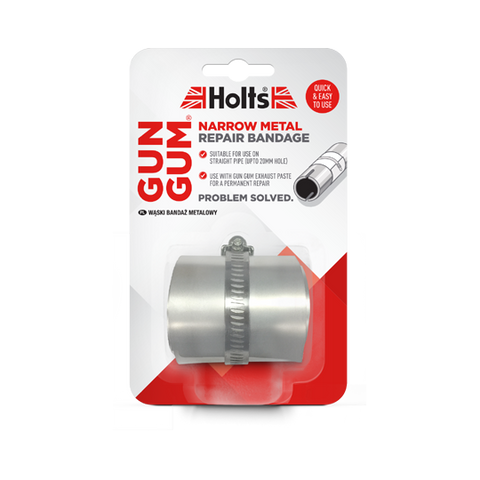 Holts Gun Gum Narrow Metal Repair Bandage
£5.36
What is the Narrow Metal Repair Bandage HL2R6?
Mend any straight section of exhaust at home with Holts Gun Gum. The Narrow Metal Repair Bandage can be adjusted to fit around the damaged area.  Always use together with Holts Gun Gum paste for a permanent, gas tight seal. Simply apply Holts Gun Gum paste and fit the flexible bandage over the damaged area for a permanent gas tight seal in minutes. You don't need to dismantle your exhaust or use any special tools.
The Gun Gum range includes various products to help you repair any part of your exhaust at home.
Suitable for use of straight pipes (up to 20mm hole)
Use with Gun Gum exhaust paste for a permanent repair
Quick and easy to use